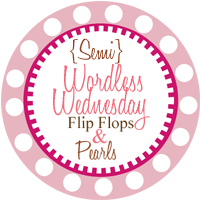 On Saturday, Stump and I decided that we needed to get out of town and close to some water. We packed up the car and headed to Buggs Island/Kerr Lake, which is a little over an hour from our house. We stayed at the Lake Motel in Clarksville, VA. The motel has both front and back doors and this is the amazing view of the lake from our back door. Facing due east, this would be a nice place to watch the sunrise- if one were inclined to get up that early.
View from back door of Motel
Courtyard next to the pool
My tan from our trip to the Outer Banks is almost gone.
Stump ready to get wet
Having a beer in the pool
View of the lake from the pool
HWY 58 bridge across the lake
A solitary fishing rod propped against the pool wall
A young boy trying to reel in dinner
Stump was happy that we got out of Danville
We even ran into Ashley from Danville while we were there.
Ashley's pup Coco
After swimming all day, Stump and I planned on going to the pizza pub for dinner and to hear the band play. I got out of the pool and hopped into the shower around 6:00 PM. Half way through my shower, the power went out. Not just at the motel, but the ENTIRE TOWN was dark.
After waiting a few hours, Stump and I decided to drive the half hour into South Boston, Virginia to find something to eat. We drove in the rain, looking for lights inside the houses that dotted higway 58. On arriving in South Boston, we discovered that our trip was for naught. The power was out in South Boston as well. We headed back to Clarksville.
We sat outside our room in the dark, watching the rain and lightening, praying that the power would come back on and that we could get dinner. Then it dawned on me... I had Snickers bars in my purse that I had picked up three days earlier. Cue breaking my neck to get to the chocolate.
Stump's and my "dinner" - Not gourmet, but...
The power came back on around 11:00 that night. None of the eateries in Clarksville opened back up. Stump and I, still hungry after the Snickers, drove an hour into Boydton where we found an open Burger King. I actually think we would have been better off just driving on home Saturday night.