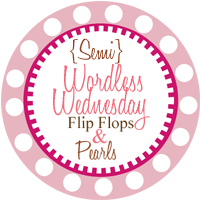 After reading one of my daily blog addictions,
Let the Tide Pull Your Dreams Ashore
, I just about broke my neck trying to get to my purse.
Lilly Pulitzer
has designed a Murfee scarf to celebrate the 30th anniversary of the
National Aquarium
. This is an absolutely beautiful print with coral and orange octopus and sea turtles on a turquoise background. There is even a secret message hidden in the print! There will only be 500 of these silk/cashmire scarves made, so get it if you want it! This was another "mandatory" purchase for a scuba diver. Plus, some of the procedes go straight to the Aquarium. How awesome is that?
My package came in the mail on Monday. I couldn't wait to unravel it.
C. Orrico
, A Lilly Pulitzer store, had a killer sale going on the same day I found the National Aquarium Print. Items were up to half price! This is what I snagged.
Lilly Pulitzer Murfee Scarf in Optical Confusion
Lilly Pulitzer Original Tote in Turquoise Kissue
Lilly Pulitzer Zippity Doo Make Up Bag in Turquoise Kissue
It felt like Christmas in late June! I can't wait to rock all of these beauties. Lilly Pulitzer is really art that you wear! How fun are these prints?!?