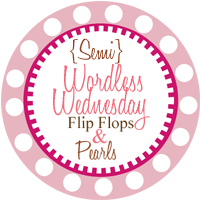 I am getting ready to go to work as I write this post. At 3:00, when I get off, I will be heading to Myrtle Beach, SC for the spring bike rally. My husband is riding down on his Harley with a friend this morning. I will be riding down with Boots, luggage in tow, this afternoon. I have packed (did that last week) all my things in my
Vera Bradley Large Duffel in Boysenberry
. I LOVE THIS BAG! It has plenty of room. I got everything inside except my makeup, shoes, and toiletries.
I have a Dooney and Bourke backpack that I will use to carry my toiletries, and when I put everything in the bathroom, I will be able to use it as a bag when I am on the bike with the husband. I'm all about travelling light (haha). The one I have is from a few years ago, but here is a similar bag:
We can't forget a great tote for the beach! I have my
Lilly Pulitzer
Pandamonium tote to carry my towels, sun block, ipod, and a great book! I love this print, and I am so glad I got one before the print was retired!
Speaking of Lilly Pulitzer, I also have my Murfee Scarf in Serenity Pink. This should really stand out among the sea of black! Who says we can't have a little color at Bike Week?
It is getting late in the morning, and I really shouldn't be tardy on my last day of work before vacation. I will try to post some pictures tomorrow and friday. I will have so much to blog about when I return!